"…we believe that a larger organization will provide a wider array of services and more depth."
Smile Virtual began almost 4 years ago with an idea, two people, and a whiteboard. Since then, Dr. Brian Harris & Jenn Rhoades have grown an incredible team and have been able to help hundreds of doctors grow their practice doing more of the dentistry they love using virtual consults. Recently, we shared an update of us joining the Udo family and we wanted to give some details on what that means for our Smile Virtual doctors!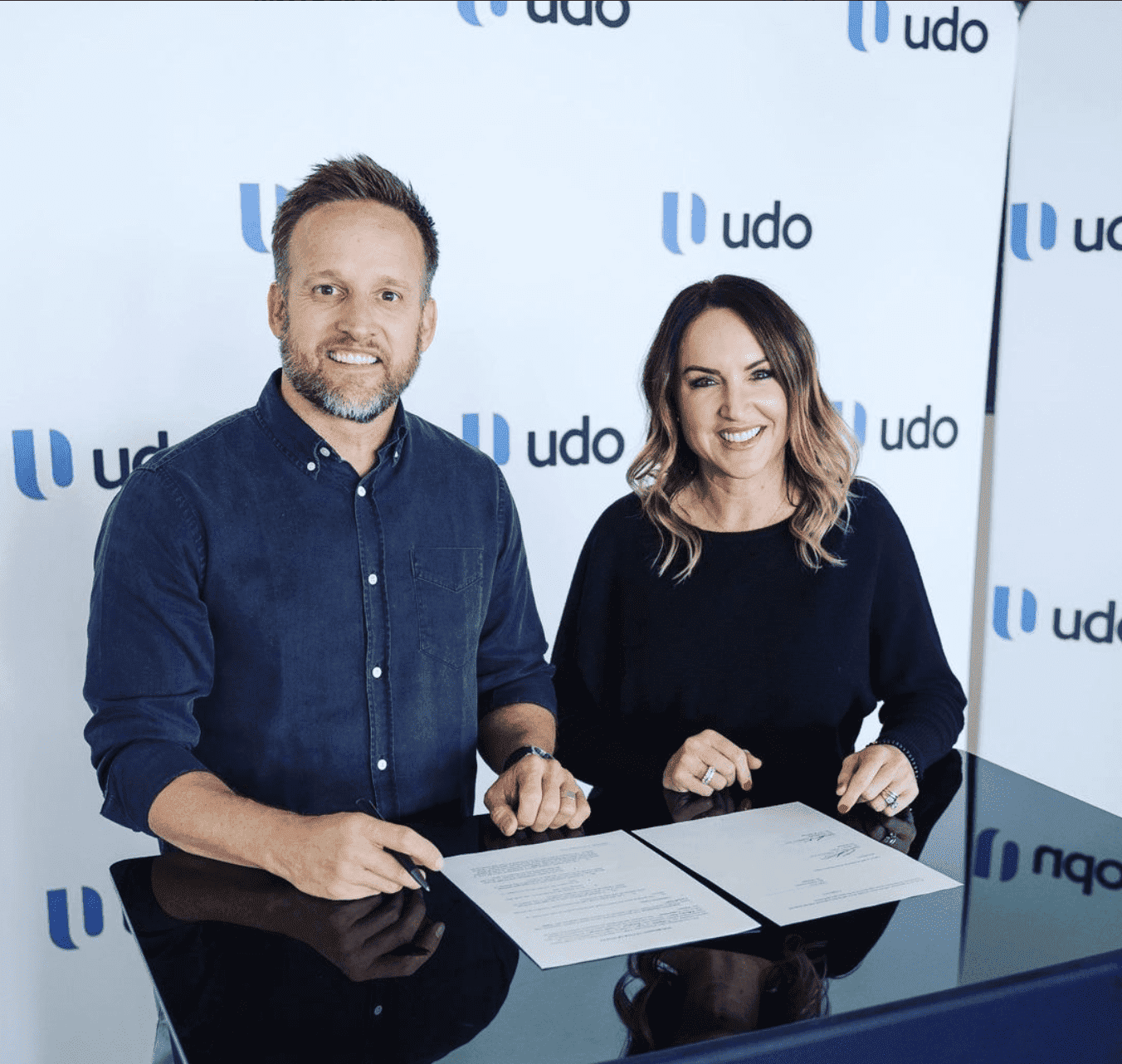 Meet Udo:
Udo is a privately held communications technology company based in Farmington, Utah. Udo has created a HIPAA-compliant, video-based technology that connects providers directly to their patients in a new and unique way. Patients can also invite their friends and family members to participate in their healthcare journey.
"Now more than ever, patients are more educated about their options and want to play a more active role in their healthcare journey," says Dr. Harris. "Convenience, trust, and total transparency will soon be the new normal in healthcare because of this technology."
Udo shares the same values we do and will continue the tradition we have for excellent service, deep expertise, and a community our clients want to be a part of. Everything will stay the same for you, our amazing clients, but we'll be expediting our plans to deliver more features and options for you. We will be able to provide you with many new services and features in the near future. 
We speak for our whole Smile Virtual team in saying that we are incredibly grateful that you, our Smile Virtual doctors, have given us the opportunity to serve you and even more so for your loyalty and friendship. We are confident that joining the Udo family will serve us all well and are excited for what the future holds. 
If you have any questions about this exciting news, please do not hesitate to reach out to us!