Start connecting today
A Platform for Dentists Who See it Differently
Increase your new patient reach, triple your case acceptance, and have the freedom to do more of the dentistry you actually enjoy. You don't need to spend a fortune to make it happen.
Smile Virtual offers you a new way to connect with your ideal patient. Watch our webinar to learn more.
How it Works
The patient uploads a selfie to the platform.

A dentist will review and record a personalized video consult.

The patient will view the video and schedule an appointment.
See How It Works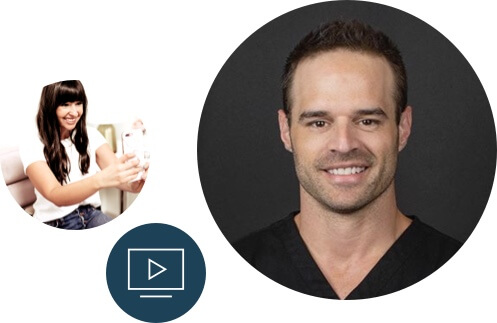 save time
Stop waiting for new patients to come to you, reach out to them!
With Smile Virtual, patients can simply upload a photo of their smile and share their concerns with you through your custom landing page. Once you receive the lead, you can record a video with your recommendations that they can watch from the comfort of their home. What once took you an hour of chair time, now takes you minutes.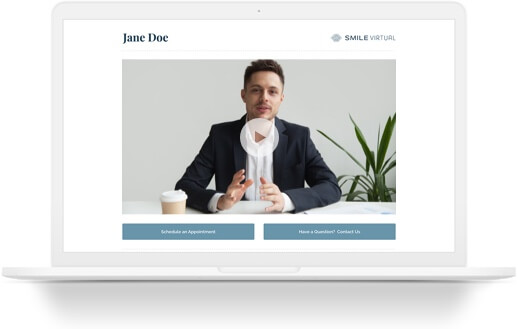 Why Smile virtual?
Gain Trust
A simple platform that allows dentists to break down any barriers standing in the way of giving their patients the treatment they want and need.
Qualify Patients
With Smile Virtual, dentists are able to pre-screen patients prior to a full, in-office consultation, saving valuable chair time from being wasted.
HIPAA Compliant
The only HIPAA compliant, private, and secure virtual consult platform that allows dentists to connect with new and existing patients.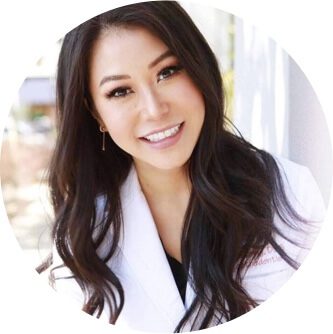 our tech
We live in a hyperconnected world, and patients expect more.
Smile Virtual brings high-tech solutions to the dental industry—for good. What once took hours of time and wasted hours of driving can now be done in a matter of minutes from the comfort of the patient's home and only takes a matter of minutes.
Available Features
Custom Landing Page
Patients will be able to find you and request a virtual consult from your own private landing page.
Email Alerts
The platform will notify you when you receive a new lead.
Private Dashboard
A fully HIPAA compliant dashboard that sorts all of your leads effortlessly.
Video Recording
The all-in-one platform makes video recording easy to navigate.
Professional Presentation
All it takes is a few clicks and you'll have a custom presentation to show patients.
Marketing
Get the word out with the Smile Virtual Marketing Launch Kit.
Want more high-quality leads?
Creating better connections in dentistry.
Smile Virtual enables you to easily connect with potential patients by providing virtual consultations that give answers, break down barriers, create relationships, and qualify patients ahead of time. When you form connections based on trust and understanding, you'll have happier clients and a more successful practice.
See the Webinar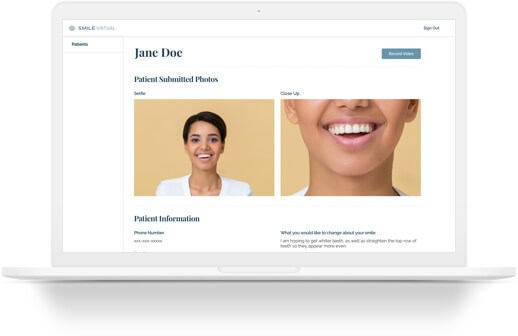 Choose the Right Membership For You
Basic
$1,497 Set-up | $399/mo
HIPAA Compliant Recording Platform
Dashboard
Pre-loaded Before & After Cases
Basic Support
Get Started
Premium
$1,497 Set-up | $699/mo
HIPAA Compliant Recording Platform
Dashboard
Pre-loaded Before & After Cases
Upload Your Own Cases
Masterclass Training
Monthly Coaching Call
Monthly Marketing Content
Follow Up System
Dashboard Filters
Evergreen Intro Video
Smile Virtual Specialist Community
Elite Support
Online Map Directory
Bonus Software Features
Get Started
Dentistry is changing! Are you with us?
Change a smile, change a life. Start connecting with new leads today!
See the Webinar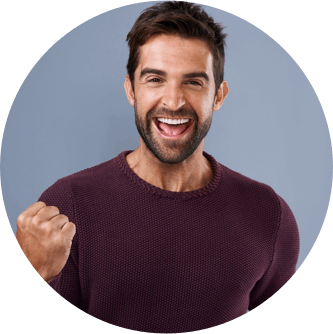 Frequently asked questions
Is this HIPAA compliant?
Yes! Trust us when we say that this is not an area you want to take your chances on. We've heavily invested in our platform to ensure that it is HIPAA compliant. We are the only dental virtual consult platform that is fully HIPAA compliant.
How can I possibly diagnose treatment from a smile selfie?
You can't, right? This isn't a treatment diagnosing tool. It's what we call a treatment communicator. It's a way for you to get in front of the patient, provide answers to their questions and build their trust before they even step foot in your practice. We've proven that when you include a virtual consult in your sales process, your case acceptance increases significantly.
How do I get leads?
We provide you with your own Smile Virtual landing page that you can promote by linking to your website, social media accounts and any other ads you are running. If you would like our assistance, we provide additional services to help you attract leads.
Is this similar to a FaceTime call?
The video is not live, which means you can record your consults whenever you have time. You are able to record a video from anywhere and the patient can watch it on their own time when it's convenient for them.
What do I say during the video?
It's entirely up to you. If you need help, you may want to consider joining our Elite membership where we provide you a proven virtual consult script to use.