Connecting patients & dentists for more confident smiles.
Smile Virtual allows patients to connect with a dentist to learn the possibilities for improving their smile without ever leaving home.
How it Works
The patient uploads a selfie to the platform.

A dentist will review and record a personalized video consult.

The patient will view the video and schedule an appointment.
See How It Works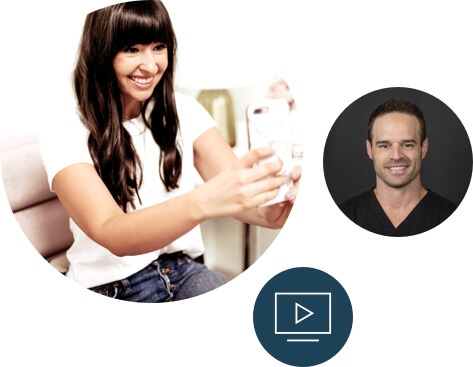 Why Smile virtual?
Better Connection
A simple platform that allows dentists to break down any barriers standing in the way from giving their patients the treatment they want and need.
Real Results
With Smile Virtual, patients get high-quality treatment based on recommendations unique to their smile and dental situation for guaranteed, lovable results.
Less Wasted Time
With Smile Virtual, dentists are able to pre-screen patients prior to a full, in-office consultation, saving valuable chair time from being wasted.
We're improving lives one smile at a time.
Smile Virtual presents clients with affordable options from their dentist to help create the smile of their dreams.