(415) 456-9193
Want to Improve
Your Smile?
Get all your questions answered for FREE in 3 easy steps:
1. Upload a photo
2. Tell us what you'd like changed
3. Receive your personal video
[contact-form-7 id="9131″ title="Virtual Consult_Catalano"]
Dr. Chris Catalano
I want you to love your smile! Expressing yourself fully is part of our life's journey and it starts with our smile. I have been practicing cosmetic dentistry for 27 years and have helped hundreds of my patients love their smile. It is the best job in the world and I love it. There are so many possibilities to achieve a beautiful smile, let me tell you all about them.
Before & After Cases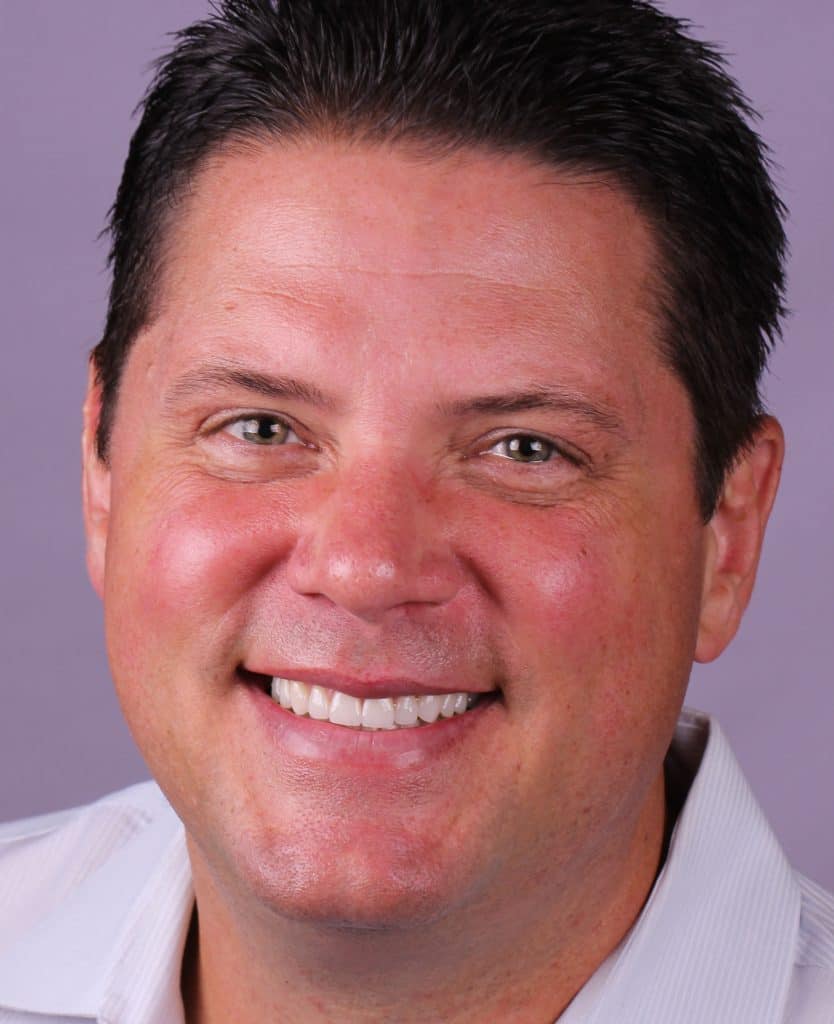 Before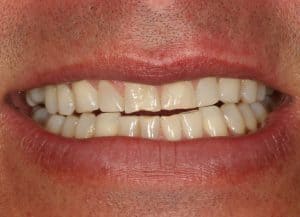 After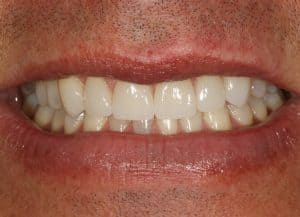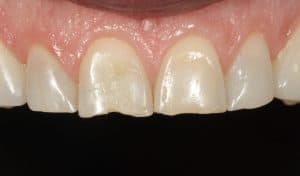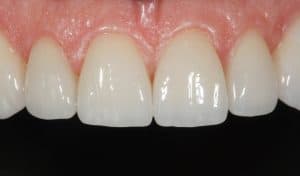 Jared
Jared came to me concerned about his chipped and worn front teeth. He is in his 30's and didn't want the wear to get worse. We used Invisalign to move the teeth in to a safer position. After Invisalign we placed 6 porcelain veneers to replace the damage and gave him an amazing smile.
Invisalign and 6 Porcelain Veneers
Before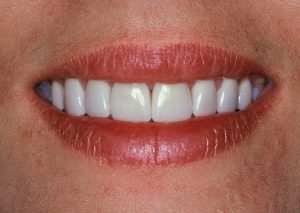 After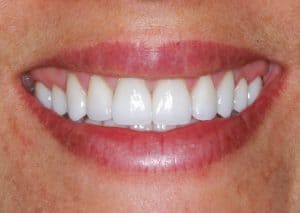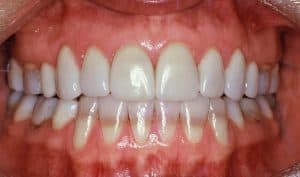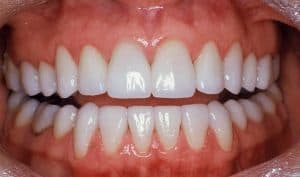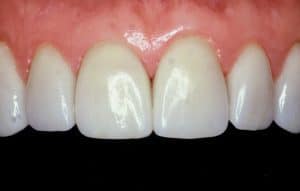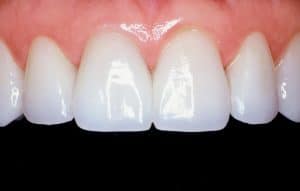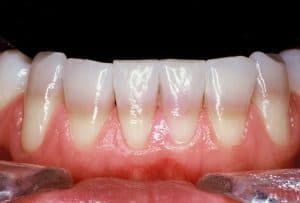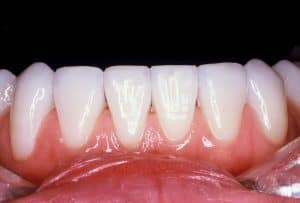 Caitlin
Caitlin wanted my help to fix her discolored teeth. Caitlin's teeth were discolored by Tetracycline staining when her teeth were developing. She had veneers placed years ago but was unhappy with the result. We did 18 porcelain veneers, replacing old veneers on the top teeth and new veneers on the lower teeth. The discoloration is gone, and she now has a new beautiful whiter smile. Caitlin loves her smile!
18 Porcelain Veneers
Before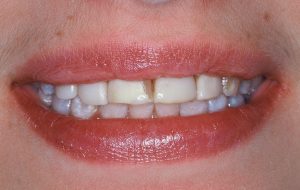 After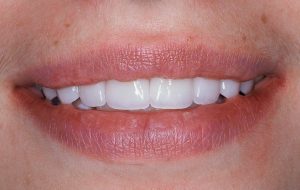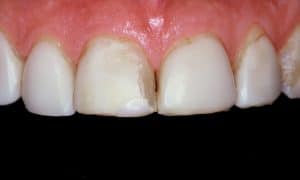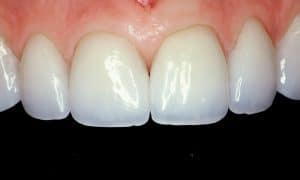 Sarah
Sarah wanted to replace her old dental bonding. She had bonding done when she was younger and it was starting to chip, break and stain. I recommended 4 new porcelain veneers. Bonding is a great short-term fix, but it lacks the complexity and beauty a porcelain veneer can provide. The result is perfect and beautiful, and they look more like her natural teeth.
4 Porcelain Veneers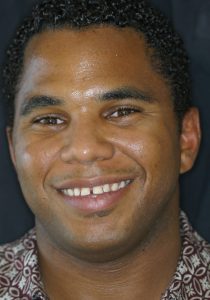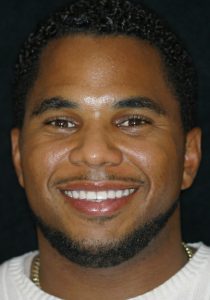 Before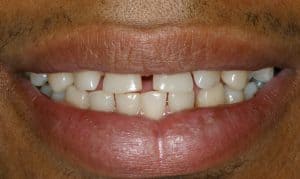 After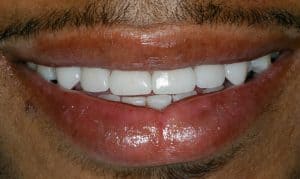 Kevin
Kevin was embarrassed by his smile. He did not like the spaces between his teeth and wanted to have a more confident smile. He explained that he hid his smile because he was self-confident about his teeth. We placed 6 porcelain veneers to close the spaces and provide a more balanced smile. It was an amazing transformation. When he came back to see me, I did not recognize him. His confidence exploded after the makeover.
6 Porcelain Veneers
Before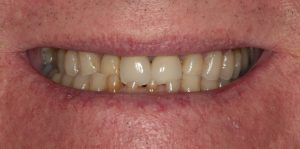 After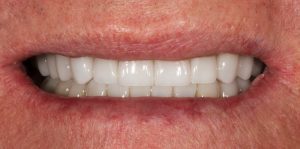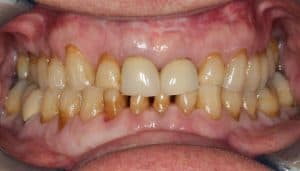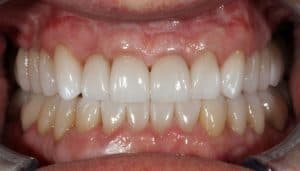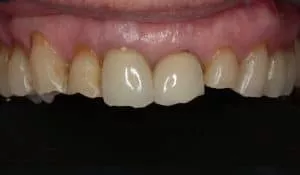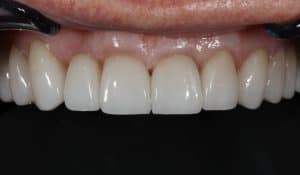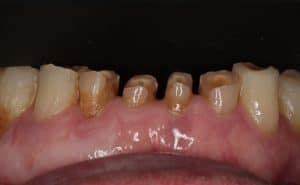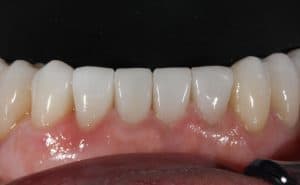 Brian
Brian came to me for a second opinion. He was told by a dentist that he needed his lower front teeth removed because of the damage. He wanted to know if there was another option. After looking at his teeth thoroughly and consulting with a gum specialist, we came up with a different plan to save his lower teeth. With a minor gum lift surgery, Invisalign and 28 porcelain crowns we were able to rebuild his smile. Brian now smiles and eats with confidence. He is overjoyed with the result and so happy that he didn't lose any teeth.
Invisalign, Minor esthetic gum lift surgery, 28 Porcelain crowns
Before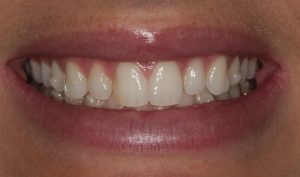 After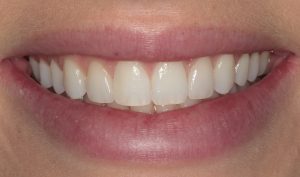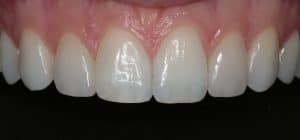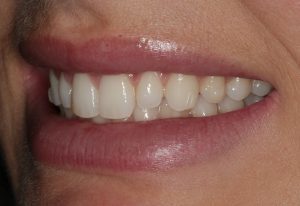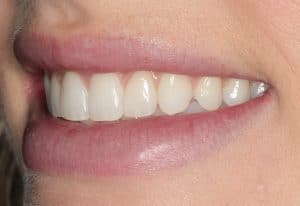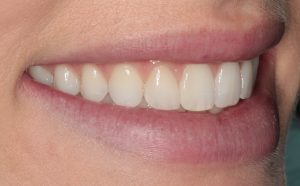 Grace
Grace was referred to me by her orthodontist to fix her 3 front teeth. She was finished with Invisalign and ready for some cosmetic dentistry to finish her smile. Grace was born with 2 smaller upper lateral incisors that created spaces in her smile. There was also a front tooth with discoloration that was previously bonded. She whitened her teeth and I did some bonding and 2 new porcelain veneers and her smile transformed. Grace now has a beautiful smile.
Tooth whitening, bonding and 2 Porcelain Veneers