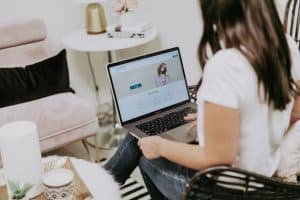 While the pandemic curve is flattening in many parts of the United States, studies indicate that telemedicine is here to stay. On average, patients save 100 minutes in travel and waiting time and 83% of patients expect to continue to use telemedicine post-pandemic. 
This is why we are excited that OnlineDoctor named Smile Virtual one of the top Teledentistry platforms of 2021 with the distinction of being the best platform for cosmetic dentistry!
According to the American Dental Association, 42% of adults don't visit a dentist regularly due to financial or time limitations. Time limitations are no longer a barrier to care, thanks to advances in technology. Patients now have access to remote consultations with dentists via video, messaging or phone. 
Breaking away from the traditional process is challenging, but there is no growth without discomfort.
Ready to get started? Contact us at [email protected] to schedule a strategy session. 
Are you an existing Smile Virtual doc looking to take your virtual consultation game to the next level? Schedule time with our Customer Success Team here.